Back
News
PET-to-go: your PET packaging just a click away
The creative process of new plastic containers is even faster.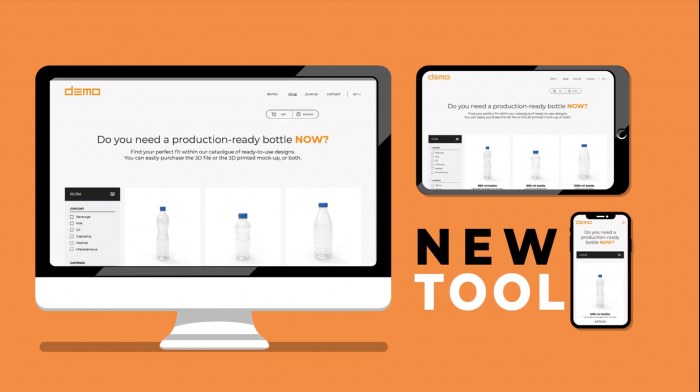 Online for a few weeks now, the new DEMO e-Shop meets the needs of those looking for a ready-to-use container, offering customers solutions that have already been verified and tested by specialized technicians and, therefore, ready to be industrialized on all bottling and packaging lines, in a very short time.

Thanks to decades of experience in the sector and an excellent packaging analysis laboratory, DEMO has selected a series of bottle and container models that have already achieved excellent performance, overcoming a complete range of tests (dimensional measurements, mechanical measurements, physical and chemical tests, functional tests, cracking resistance, leakage test).

«The idea of creating an e-commerce of 2D / 3D models - explains Alberto Castellan, Managing Director of DEMO - was born with the aim to offer a straightforward and rapid service, capable of reducing and simplifying the decision-making processes underlying the design of a new PET packaging.»

The design of a plastic container is generally linked to standard procedures and operating models that range from the receipt of the customer's request to the development of packaging solutions, from the request for changes to the approval of the concept. These procedures require some uncertain time due to, above all, the presence of numerous actors involved in decision-making processes.

"Our e-shop - continues Castellan - eliminates all this design process by offering a series of ready-to-go solutions that meet the needs of modern operators accustomed to work in a quick manner in a world that runs just as quickly."

A catalog of 2D / 3D CAD models for all needs
Thanks to the collaboration between the R&D department and the Technical Office, the concepts' catalog available online is able to meet the needs of producers operating in different sectors of Food & Beverage.

Not only water, therefore, but also containers for beer, carbonated beverages, fruit juices, cold tea, milk and oil with a 100% Italian design: always synonymous with high quality, unique style and ability to enhance purchasing experience and communicative components. Soon the catalog will also be enriched with other specific files for the detergency market (soap, shower gel, shampoo, detergents, etc.).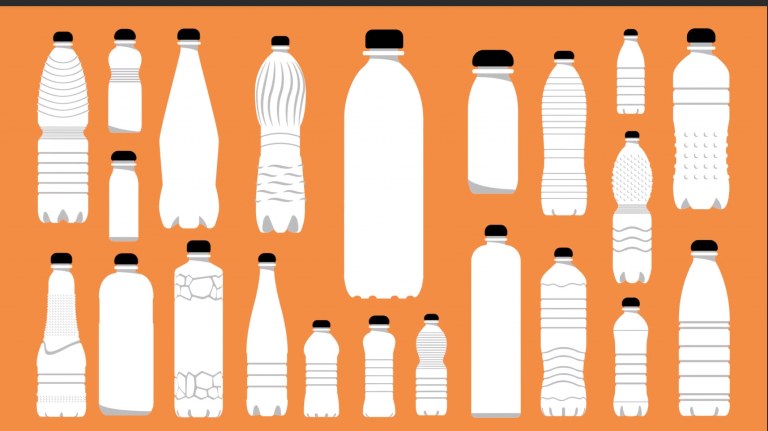 Mockup packaging: unrivaled product presentations
Is the graphic representation of the container insufficient to show the customer how the product will appear on the shelves? No problem, DEMO offers an innovative service - Plexiglass or 3D printed mockup realization, which gives a nod to designers, corporate marketing departments and communication agencies, providing them with a faithful prototype of the container.

The mockup obtained from 3D printing is a copy of the bottle in size and neck finish (even if thicker) and can be supplied in two colors: ivory or black. The Plexiglas prototype, more valuable and realistic, perfectly reflects the desired container in terms of size and neck finish. Moreover, since it can be transparent or of any color of your choice, with the addition of a cap and label it becomes a real facsimile of the final product.


Here is what you can get in one click
In e-commerce, therefore, it is possible to buy only the concept of the container in CAD 2D or 3D format or order the realization, in a few days, of a mockup in 3D printing or in Plexiglass, which faithfully reproduces the desired container, by size and neck finish.

Would you like to know more? Contact us or go directly to e-commerce.