Back
Case studies
S. Bernardo
Ely, the helical bottle in 100% recycled and 100% recyclable plastic by S.Bernardo. It was built starting from the sequence of the mathematician Fibonacci.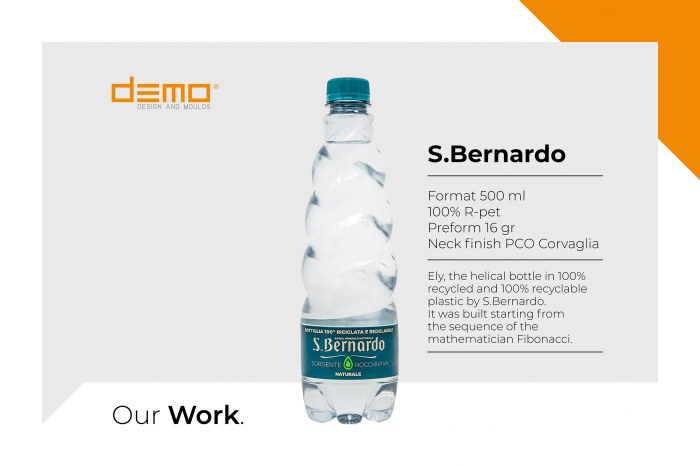 Acqua San Bernardo takes great care to concretely implement a sustainable economy. For years, their factories have been powered by wind energy and have as an ambitious goal a negative consumption of environmental resources.
In line with their values, S. Bernardo entrusted us with the study and realisation of the Ely bottle, a completely recyclable container made of 100% R-Pet.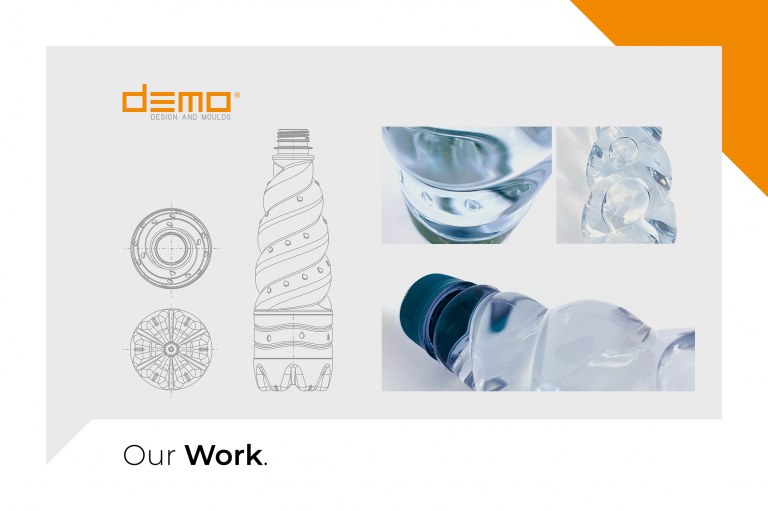 Starting from a draft provided to us by our customer and in total synergy, we studied, designed and produced the new bottle inspired by the Fibonacci sequence.
The bottle soars upwards in a harmonic spiral on which the drops are arranged following the mathematician's succession.

Company: S. Bernardo S.p.a
Product: Still water
Format: 500 ml
Neck finishing: PCO Corvaglia